Located at the entrance of Ranohira
the MOTEL ISALO awaits you for a stay of discovery or relaxation
bordering the National Park of Isalo, on the track of the canyon maki and canyon rats, the MOTEL ISALO is the ideal place to prepare his excursions. Perfectly integrated into the environment, the MOTEL ISALO built of stone and local materials, awaits you at the foot of del'Isalo. You can admire the sunrise over Isalo before taking a stroll and evening, enjoy a cocktail on the terrace by the pool.
Motel de l'Isalo
Rooms and Bungalows
Ranohira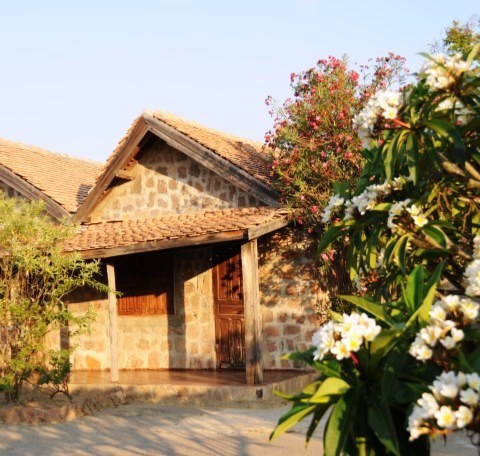 The Bar and Restaurant
The bar and restaurant are at your disposal to serve you cocktails and local specialties like zebu meat, nymphs legs, grilled prawn, foie gras, crocodile and picnic baskets for excursions. The dining room which can accommodate one hundred fifty people can receive weddings, seminars and conferences.
A corner shop offers souvenirs and items Madagascar, tee-shirts, Local raffia crafts, sculptures, postcards, etc…
folklore evenings
On request our team will organize a folk event with local groups.
MOTEL DE LA 'Isalo
Such: +261 20 22 315 04
Such: +261 32 40 837 95
Such: +261 32 40 892 59
Email: motelisalo@moov.mg